About Isabelle Louis XVI – Votre Amie Essentielle
Welcome to my Integrative Health & Wellness Website and Blog.
As a Naturopath, my goal is to Educate You, Empower You, Guide You and Help You Grow by making better decision in your daily life.
The doctor of the future will give no medication, but rather will interest his patient in the care of the human frame, in nutrition and in the cause and prevention of disease. – Quote from Thomas A. Edison (1903)
Prevention is key and I am all about helping you finding better habits to improve your overall health.
Eat real food ⇒ Nutrition should never be about diets and restrictions, but always about giving nutrients needed for the good functionning of your body.
Cooking can be fun and easy ⇒ I will share with you easy to do recipe for working and busy people. Take the power and be the Chief in your kitchen.
Plant medicine is my jam! I love everything about essential oils, gemmotherapy, bach flower, tincture, herbs, gardening, you name it… Many of my friends call me the Green Witch.
My motto : When you know better, you do better.
I am passionate about learning and sharing new ways to improve and facilitate our life.
I offer a personnalized and guided approch to better health through small modification. Little changes over a long period can have a big impact.
I will teach you how to recognize toxic and harmful chemicals in your environment, This way, you can Ditch them and Swtich them for a better alternative.
I will help you understand how your body is a wonderful machine that has the capacity to heal and repair when you allow it to.
Let me start today by giving you MY ADVICE #1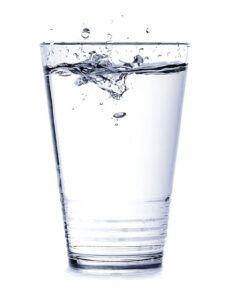 The Plus ONE Rules
Drink an extra glass of water everyday.
When you think you drank enough water, have one more glass.
Your body will thank you for it.
I am excited to have you here and I am grateful to have the opportunity to use my knowledge to help you live an healthier life.
Lets start the conversation, I promise to listen carefully so we can pin point where we could start bringing adjustment into your life.
We need to find balance in the 3 health realms
Physical Health → Food is medicine → Exercice is medicine
Psychological Health → Mindset is everything → What you focus on expand → focus on POSITIVITY
Spritual Health → Believe that you can and you will → Do one thing everyday that makes you happy
MY MISSION : Help You improve your health and your life
Your Health is your Wealth
LIVE NATURALLY • TOXIC FREE • KEEP A POSITIVE MINDSET ⋅ DONT SWEAT THE SMALL STUFF
BOOK a virtual 30 minutes FREE Appointment
I advocate for better nutrition, eating with family and friends, laughing everyday, spending time in nature and ditching toxic chemicals. I am always looking to find new ways to improve and facilitate our life. I believe that plants have Super Power and that Human Beings are Miracle Creatures. Nothing is created, everything is transformed. Have respect for life! Acknowledge the energy source and use it to do good.
Isabelle – Votre Amie Essentielle