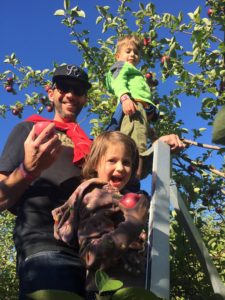 With fall comes the time for apple picking. It's an activity I love to do with my family.
And as the saying goes: An apple a day keeps the doctor away…  So let's integrate apples into our diet.
Here's one of my favorite recipe with delicious apples. This salad will bring you a large amount of nutrients and fibers.  You can eat it by itself or serve it as a side dish.
Bonus, it is even better once it's refrigerated for a couple of hours. You can prepare it in advance. 🙂
Fresh apple and vegetable salad
Ingredients:
Kohlrabi (3-4)
Mangoes (2)
Zucchini (2-3)
Apples (4-5)
Parsley (7-8 branches)
Apple Cider Vinegar (1 tbsp)
White wine vinegar (1/2 tbsp)
Lemon juice (1 tbsp)
Olive oil first cold pressed (1/4 cup or a little more to taste)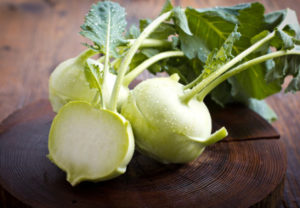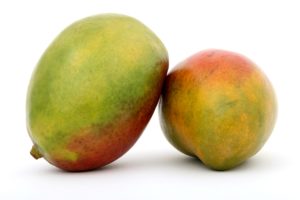 Peel and cut the kohlrabi and the mango into julienne.
Immediately put in a bowl with the vinegar and lemon to prevent the food from turning brown.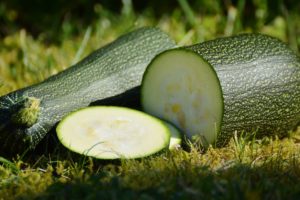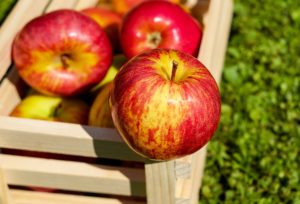 Keep the peel for zucchinis and apples and also cut into julienne.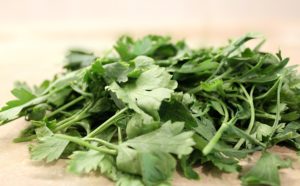 Remove the parsley leaves from the stems and chop finely.
In a bowl, combine kohlrabi, apple, mango, zucchini, parsley, vinegar, olive oil, salt and pepper. Mix well.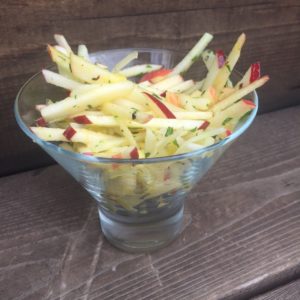 It will keep in the refrigerator for 2-3 days.
Isabelle Votre Amie Essentielle