Hot Chocolate is like a  Hug from the inside
If you are like me, you love Hot Chocolate, but not at any price.
The hot chocolate you find at the store are often filled with sugar.
Here is an easy and quick recipe that will allow you to drink Hot Chocolate and feel good about it.
Ingredients
• 1 cup of Almond milk
• 1 Tbsp of
• 1 Tbsp of monk fruit sweetener
• 3 squares of Himalayan Sea Salt Dark chocolate.
• Handful of Dandies all natural mini vanilla marshmallow
• 2 drops of Orange + or Orange Vitality essential oils
• 1 drop of Peppermint + or Peppermint Vitality essential oils
Preparation:
Mix together Almond milk, cacao, monk fruit sweetener, 2-3 dark chocolat square and warm up.
You can warm up on the stove at medium temperature.  Stir often and do not boil.
I used my cappuccino machine milk frother.
Transfer hot chocolate into a mug
Add dietary essential oils
Mix well
Add the marshmallow on top
Keep some melted chocolate to pour on too of your Hot Coco!!!
Yummy ?!
Bon Appétit!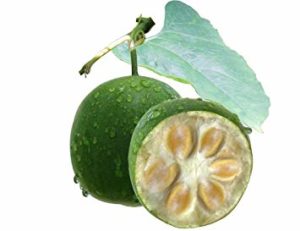 When you use raw cacao and the sweetener Monk fruit you reduce the sugar load.
The fruit was first cultivated by Buddhist monks 800 years ago, hence the unusual name of the fruit.
It has a sweetening power 200 to 300 times higher than that of sugar.
Sweetener made from monk's fruit does not affect blood sugar and contains zero calories
It is available as a liquid, granules and powder.
It is safe for children, pregnant and breastfeeding women.
So here's a great alternative to replace some or all of the required sugar in your recipes.