Today, I decided to talk to you about my favorite essential oil ever: Valor®.
It is a synergy that I love and use almost every day.   The term synergy simply means that it is a mixture of essential oils.
This divine blend is made with the purest and most natural essential oils available in the market.  If you didn't read my article on the quality guaranteed " Seed to Seal® ", I invite you to do so.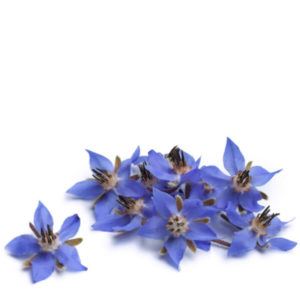 Did you know that this essential oils is blue?
Yes, and it's the blue tansy flower that gives Valor it's beautiful color.
Valor® Ingredients:
Caprylic/capric triglyceride: We also call it fractionated coconut oil. It means that this coconut oil always remains in the liquid state. The addition of caprylic triglyceride serves to make the blend ready to be applied directly on the skin.
essential oil of Picea mariana (Black spruce) leaf oil
essential oil of Cinnamomum camphora (Camphor) wood oil
essential oil of Tanacetum annuum (Blue tansy) flower oil
essential oil od Boswellia carterii (Frankincense) oil
essential oils of Pelargonium graveolens (Geranium) flower oil
†100% pure, YLTG essential oil
Salalah Farm, Salalah Oman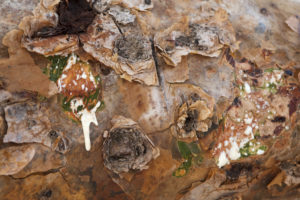 Solely devoted to cultivating the Boswellia sacra tree, the Salalah Farm distills precious Frankincense oil. Young Living is the first and only company in the world to obtain permission to export this revered oil to the Western world.
This image represents the sap that is coming from the boswellia tree and that will be used to create the essential oils frankincense.
Unlike some other blend that had to grow on me and that I had to learn to love (DiGize™), Valor® was an immediate favorite for me, a real love at first sight (smell).  I love its aroma and I particularly like the properties of this essential oil and how I feel when I wear it on me.
This blend was formulated by D. Gary Young to be used to balance energies, promote courage and self-esteem. This synergy has physical and spiritual effects.  I have the feeling of being stronger/fierce when I wear it.  It's hard to explain, but it make me feel like I have a friend who holds my hand and accompanies me when I wear Valor®.   I also apply it on my children for their "show and tell" day at the daycare. If it's good for me, it's good for them.
Personally, when I use it, I feel better grounded, more balanced and in line with who I really am.  It's as if valor® allowed my body and my soul to truly express themselves and helped bring out the best in me. If I have to give a presentation or lecture, you can rest assured that I'm going to apply Valor® on my wrists and behind my ears as I would with a perfume. In fact, in everyday life, valor has become my perfume.
I strongly recommend you apply 2-4 drops under your feet and even on your spine when you start a massage, reiki or yoga session. This will benefit you and the therapist. To facilitate the application of valor®, I add a roller (ball) instead of the dropper.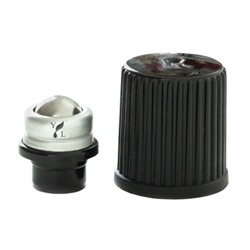 Funny little fact, try this: Apply 1-2 drops on the big toes of your love one just before going to bed. It's an easy routine that can facilitates a good night's sleep and you will be pleasantly surprised. You will definitely enjoy a quieter and soundless night … if you know what I mean.
Did you know that since I use essential oils in my life, I have greater difficulty tolerating synthetic fragrances?
Since I managed to eliminate the synthetic or partially synthetic fragrances of my life, I have a hard time tolerating them. Artificial smells get at me a lot and sometimes give, even give me a headache.   My body reacts strongly in the presence of phthalates and the smell of powders.  I guess it's called adapting to our new reality and evolving.
I am kind of very surprise about that, because as I already mentioned in a previous article, I've always enjoyed and loved good scents and perfumes.  Before I began to understand how "plug-ins", candles, sprays and fabric softeners were toxic to me and my family, these products were part of my life.  I did not realize at that moment, how they had a harmful effect on me.  Now that I have eliminated them and replaced them with essential oils, I am no longer able to tolerate them at all.
Today, I use my diffusers to replace the plug-ins, I make my own spray bottle for the bathroom and for the fabrics, I use unscented bee wax candles if I absolutely want to use them and I Add 3 to 6 drops of essential oils to dryer wool balls in order to replace my fabric softeners sheets (#poison).  It's not complicated at all and it's so important to our health and the good of our planet as well.
If you ever want to try Valor®, here's how you can get it:
Please note that it's free to become a distributor member in Canada and you don't actually have to become a distributor of the products if you don't want to.  It can only be for your personal use and happiness.  You will get the wholesale price (24% off) and the support from my team, but you won't have any other obligation than that. #noobligation
If you prefer to speak to me before, do not hesitate to do it. I will be happy to answer all your questions.